Added Within Last 30 Days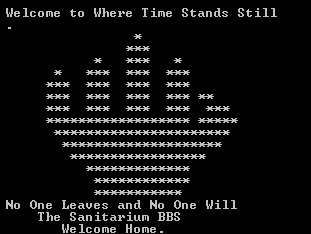 The Sanitarium BBS/The Amiga Archives – An original 916 Citadel BBS now back up and running on Citadel Groupware. Focus on uncensored discussion, retro-gaming, heavy metal and punk music, and other interesting topics.
UNCENSORED! is a legendary free speech BBS, online since 1988. We have a friendly environment that emphasized a real "folksy" online conversation place, NOT files. There's quite a wacky and unique crowd here. Join us onine and have some fun!