Added Within Last 30 Days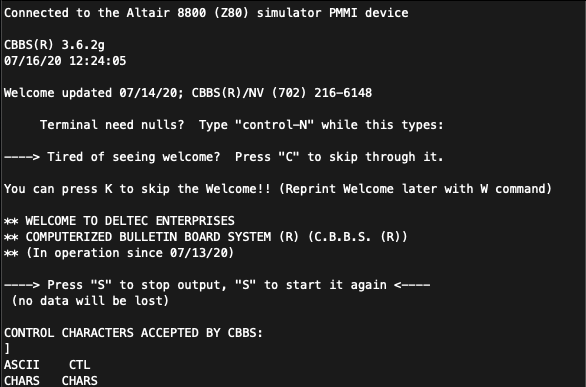 On February 16, 1978, Ward Christensen founded the Computerized Bulletin Board System, the first dial-up bulletin board system ever brought online, as a program to allow Christensen and other hobbyists in Chicago to exchange information. CBBS/NV is running CBBS 3.6.2, dated 09/24/83, on AltairZ80.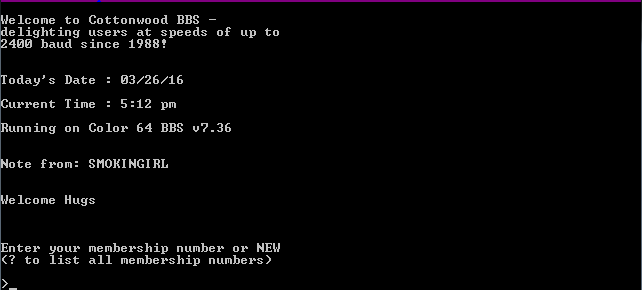 Cottonwood BBS is running on a Commodore 64 computer with a 4 GB hard drive at 2400 baud. Message boards, file transfers, online games, and more!