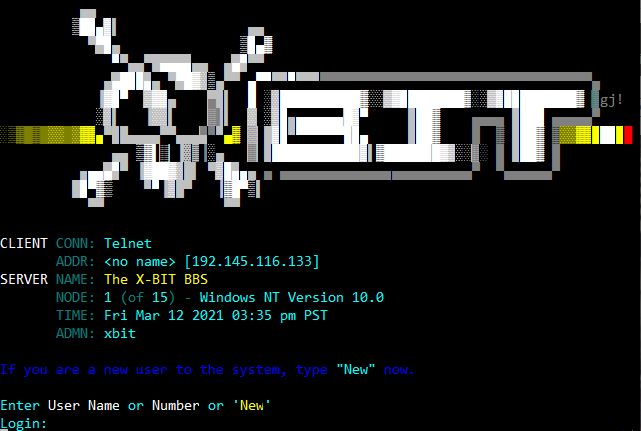 | | |
| --- | --- |
| Location: | Beaverton, OR, USA |
The X-Bit is back online! The BBS was created based off my first Spitfire BBS i ran back in the early to mid 90s '32-Bit BBS'. I actually just rebuilt my first BBS recently and it can be accessed here: x-bit.org:2323.
X-Bit BBS run Synchronet and was online from 2001-2008 and again for a few months in 2011. X-Bit BBS has well over 300 door games installed and ready to access.