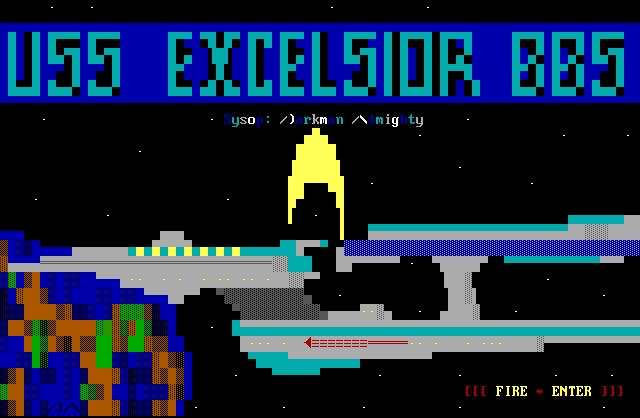 Ever wonder what it's like to command a Starship? Sign up to Starfleet and climb aboard the USS Excelsior BBS.
We are a TREK themed Sci-Fi fantasy focused BBS. Featuring SFnet and WhisperNet message networks. We have the MRC and a small collection of doors, including the ever popular Trade Wars 2002. Also featuring a Trek RSS news feeder and Trek Fan Club showcasing art, stories and reviews.
Please also visit our website and forum too! https://ussexcelsiorbbs.com
Hope to see you soon!