| | |
| --- | --- |
| Location: | Madison, AL, USA |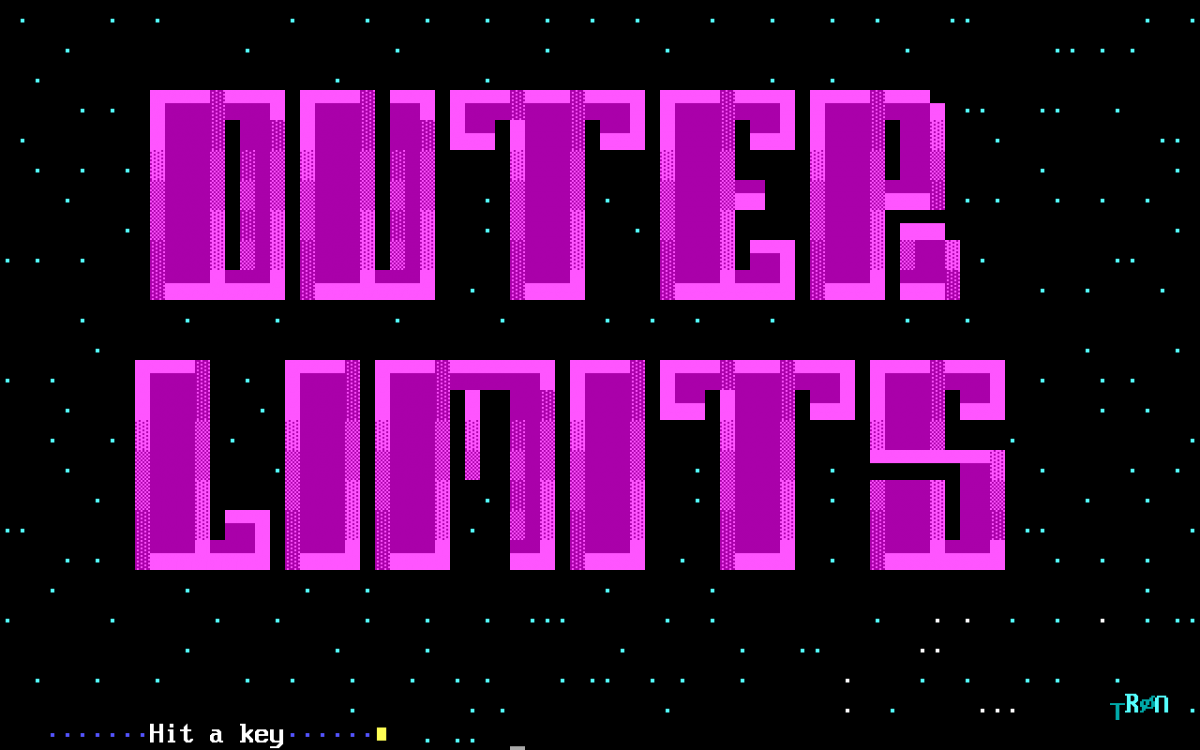 The Outer Limit's BBS has been online w/telnet since August 2000! There was sometimes I was down with issues or system upgrades. We are NOW officially back on port 23!!!! outerlimitsbbs.ddns.net use to have the port 8000 because of robot callers was pegging my system.
Welcome to The Outer Limit's BBS Main Menu
We off local message ONLY as I'm working to get DoveNet and a few more connected to the BBS =) What messages we lack but gain in games
We OFFER 18 games with 20+ more on their way with a few classics like MCRACE, BBS Bowling and much more!! Please stay tuned and make sure you call often outerlimitsbbs.ddns.net.
With the system UPGRADED to Synchronet 3.19b it has been truly a blessing to run 16bit dos games natively on Windows 64 systems without using DosBox thanks to Rob for implementing NTVDMx64 which makes it possible to run old DOS applications under 64-bit Windows 7 and Windows 10.
Need to send an e-mail to The Phantom Lord or anyone else? We got you covered; you can send INTERNET E-MAILS through the BBS!!
The File section has little to NOTHING right now =( BUT! I have lots of files that are going online very soon! i will build huge library for anyone to download.
Please join us 24/7 Open 365 a Year! Thank You all and I look forward to seeing you in SPACE =0