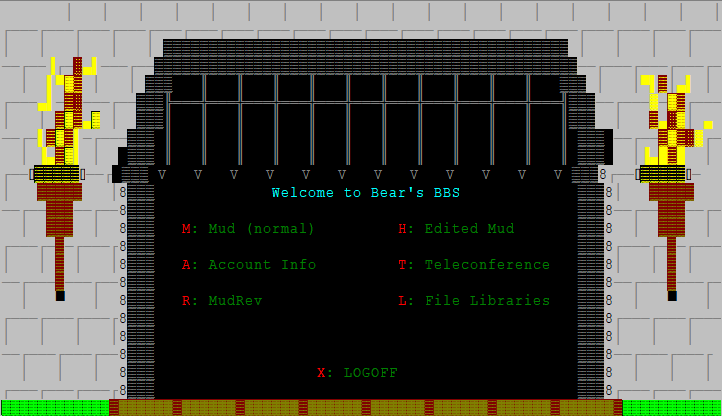 Bear's BBS is a Mud board.  It runs 3 muds.  Stock, Edited, and Mudrev.   We also have a few door games, but the board focus is Major Mud.
Our stock realm is a bare stock realm.
Our edited board is edited by me on a regular basis. I like to say I took over where WCC left off.  Most of the edits are written out in our newbie guide.
Our mudrev realm is Brads Mudrev.  He is still semi-active in editing this realm. I only host it for him.
PVP:  Stock and edited 100 lvl diff.  Mudrev no pvp.
Characters:  You are allowed 2 to start per realm. A 3rd toon at 45(75 mudrev).
Web: www.bearfather.net
BBS: bbs.bearfather.net
Come find out why our edited mud is considered the most advance mud board out there.